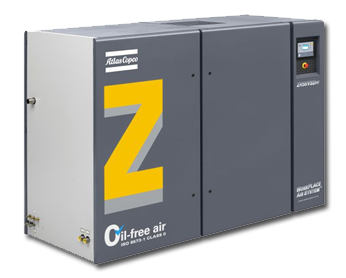 Rotary Compressors
Clean, oil-free compressed air is a prerequisite for the continuity and quality of many manufacturing processes. Developed especially for applications demanding the highest levels of purity, Atlas Copco's ZR/ZT series compressors eliminate the risks of oil contamination by delivering 100% oil-free and clean air, with CLASS 0 certification.
Scroll Compressors
The SF series of compressors from Atlas Copco provide approximately 5 to 90 CFM of high quality air delivery at extremely low operating noise levels. These compressors produce oil-free, pulse-free, compressed air for a lower than traditional investment. With many package designs available, these compressors are an attractive option for almost any work environment.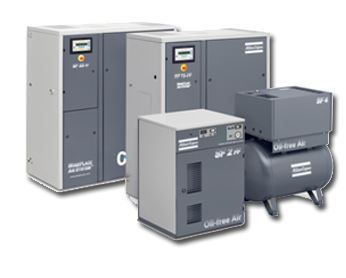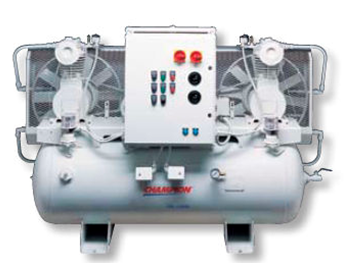 Piston Compressors
Oil Free piston air compressors are designed for long life and productivity. Crankshaft and bearings are lubricated by exclusive sealed, solid synthetic lubricants. Pistons move on alloyed heat-resistant filled Teflon guide and compression rings.
3/4 – 15 horsepower
1.7-58 acfm
Up to 100 psig
Single-stage
Low noise levels Duplex, Triplex and Quad packages available
Meets NFPA99 requirements
One-year warranty on compressor pump and all other parts and components
Atlas Copco's range of small-capacity piston compressors provides you with a reliable, oil-free solution for your low air demands. The LFx compressors' capacity ranges from 2.16 up to 5.36 cfm, with an optional 1- or 3-phase supply and a maximum working pressure of 145 psi.
Small and compact design
Certified ISO 8573-1 CLASS 0 guaranteed 100% oil-free operation
Virtually maintenance-free (no oil change required)
Clean and quiet operation (62 to 67 dB(A) standard)