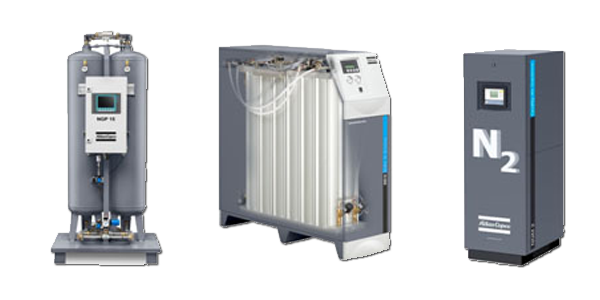 Simplicity
With Nitrogen generated on-site, you have a continuous availability of the Nitrogen you require and the elimination of the interruptions associated with ordering, shipment and handling of the high pressure cylinders.
Availability
24 hours a day, 7 days a week
NG generator will produce Nitrogen as you require it
Eliminates risk of running out of gas halting production.
Cost Savings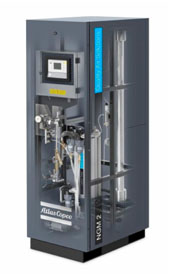 Low operating expenses
No additional costs (ordering, refill charges, delivery charges)
Limited Maintenance Costs
Desired Purity
Nitrogen supply and purity sized according to your need
Delivered fast
Optimum Flexibility
Modular design for adaptation to your exact application needs
How PSA System Works
Installation
Compact and silent, Nitrogen Generators (NG's) could be installed near the point of use or centrally feeding several points of use. Generators are ready to be installed to a clean, dry, compressed air source. This compressed air source can come from your current air supply or a separate dedicated compressor and dryer can be installed as well.