WELCOME TO
Trident Compressed Air LTD
Since its inception… Trident Compressed Air Ltd. has established itself as a leading supplier of industrial air compressors, compressed air dryers, filters, air compressor parts and compressed air system accessories to companies throughout Ontario, Canada and North America. We realize the importance of product knowledge and customer service. Our goal is to help you choose the correct air compressor and equipment for your particular applications and needs. Trident Compressed Air offers a complete line of products including reciprocating air compressors, rotary screw air compressors, diesel portable air compressors, compressed air dryers, process cooling, condensate systems, HVAC and ancillary accessories for all of your compressor station needs.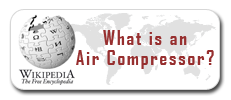 In addition, Trident Compressed Air also offers a complete range of rental products, financing services including term leasing and a complete range of engineering services including turnkey installations and air audits to save you money. We are your one stop shop for compressed air! At Trident, you are guaranteed quality compressor products backed by unsurpassed service, a commitment we made over two decades ago.
Take a few moments to browse our site and you will see why we have risen to the pinnacle of our industry.
WHAT'S NEW IN
Air Compressors?
While you are here, be sure to visit our "What's New" page to see the latest innovations available in the industry.
Standard Cubic Feet per Minute (
SCFM
) or Cubic Feet per Minute (CFM) is the volume of air that a compressor can deliver at specific PSI...