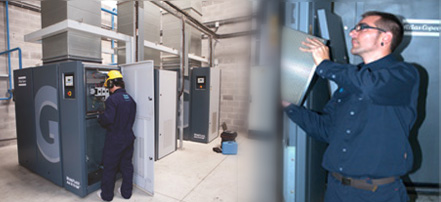 AIR COMPRESSOR SERVICE
Air Compressor Service is an important investment as your compressed air system is worth protecting. Whether you require 24 hour emergency breakdown repair, scheduled preventative maintenance, customized service contracts, or a complete rebuild, Trident Compressed Air has the necessary knowledge and capability to be your compressed air system service provider.
Specialized service is available for all manufacturers of air compressors and related equipment including:
Atlas Copco, Compair, DV Systems (DeVair), Champion, Gardner Denver, Ingersoll Rand, Kaeser, Sullair, Quincy and others.
Our technical expertise and numerous years of experience in the industry allow us to provide you with fast effective solutions to plant air system problems.
DESIGN, ENGINEERING AND INSTALLATION
Our Technical Services group also provides complete Design, Engineering and Installation Services tailored to your needs. We can provide equipment start up, turnkey installations, custom package design build, and more.
Whether you are just starting your business, expanding your current operations, or experiencing problems with your existing system, our technical staff can provide professional air system consultation to help you grow more efficient, productive and profitable. Contact us today to see how we can help you.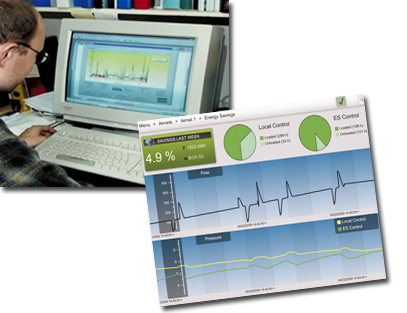 DATA LOGGING/EFFICIENCY AUDITS
Compressed air is a very expensive utility. Our Technical Services Group specializes in evaluating compressed air & vacuum systems with the focus on lowering your overall operating costs.
We offer data logging to monitoring compressed air systems. These "high-tech" instruments allow us to record key system information enabling us to measure and trend your compressed air usage.
By utilizing specifically developed equipment and software, we can ensure accurate measurement of the performance of your existing system. Once this data is compiled, reports are generated to assist you in determining what, if any, corrective actions are needed.
LEAK PROTECTION
On average, 30% of the total production of compressed air is lost through leaks throughout the distribution network. As a general rule, half the leaks can be eliminated with minimal investment.
Our specialists detect, record and document the leaks in your plant, followed by a written report with the information relevant for repair or improvement.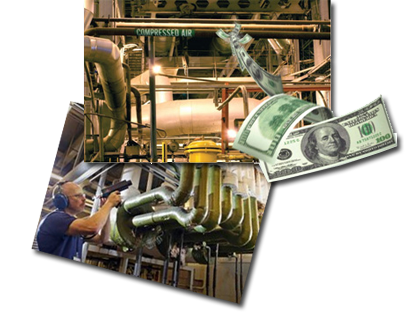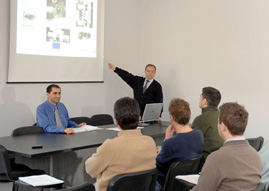 TRAINING
End-User Seminars can also be scheduled which teach the fundamentals of compressed air & vacuum systems, control systems, and drying systems. Topics covered would include: Basic compressor operation, basic control technology, maintenance requirements, installation guidelines and compressed air and energy conservation.
RENTALS
Trident Compressed Air Ltd. inventories a complete fleet of rental air compressors, dryers and accessories, all ready to run 24 hours a day 7 days a week. Whether you need diesel or electric, rotary or reciprocating, portable or stationary, we can provide you with the quality compressed air or equipment you require to keep production going while your compressor is down or being serviced by our technicians.

LEASING
In addition to renting, Trident Compressed Air Ltd. also provides leasing of compressors and compressed air systems. Leasing can be an attractive option when budgets are tight. Long Term or Short Term leases can be arranged to suit your individual needs.