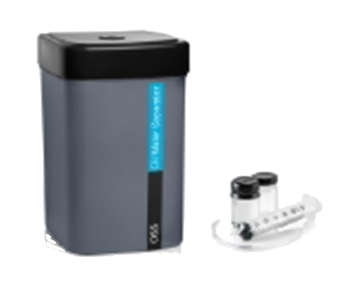 Atlas Copco has launched the OSS oil-water separator, extending its range to cover condensate treatment of lower flow compressors. Easy to install, use and replace, the OSS is the affordable condensate cleaning solution for your smaller air system
The compact and lightweight design, in combination with the standard wall or plate mounting bracket, allows for easy access and replacement.
The OSS is 100% recyclable and can thus be fully replaced at the end of its lifetime. The disposal cap and plug make a clean replacement routine possible.