THE NEW G-SERIES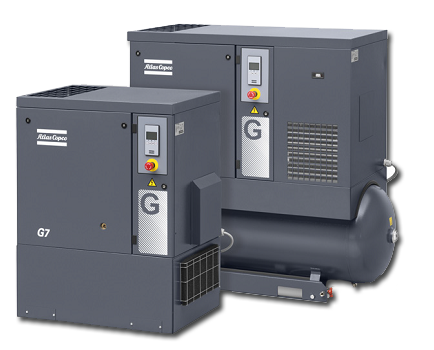 The latest-generation G-series comes with Atlas Copco's powerful rotary screw element and an advanced electronic controller on the G 7-15 EL to go above and beyond the call of duty.







ADVANCED MONITORING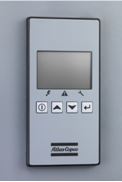 The G 7-15 EL's new BASE controller offers advanced monitoring and control:
• Icon-based display, pressure settings, temperature reading.
• Running hours/hours working @ load.
• Service warnings.
• Outlet pressure setting directly on the controller.
• Pressure and element outlet temperature reading.


BUILT-IN RELIABILITY
• Atlas Copco's patented rotary screw element allows for a 100% duty cycle.
• The complete unit is designed to operate at ambient temperatures of up to 46 °C/115 °F.
EASY INSTALLATION
• Available in multiple configurations – including floor or tank mounted and with or without integrated dryer.
• Extremely small footprint and cooling air discharge from the top allow for placement against a wall or even in a corner.