What Is the Main Function of a Vacuum Pump?
When you are running the front lines of your industrial or scientific company, you need equipment that works correctly every time. Whether it is in manufacturing electronics or pharmaceuticals, you will probably use a vacuum pump. These handy pieces of equipment make sure you can get your products and services completed for your customers. We often take some tools for granted, not realizing what they do and how they apply to our industries.
Get a better understanding and appreciation of the little vacuum pump. The team at Trident Compressed Air Ltd understands the requirements you have and works quickly to solve your air compression and vacuum application problems. We can help with our full range of vacuum pumps and other products.
Understanding the Function of a Vacuum Pump
When we understand the function of those tools we work with, we can save time and money when we need to replace parts. The same holds for vacuum pumps. Here is a primer on this essential and critical equipment:
It removes air or gas particles. The primary function is to remove air and gas particles from a container. This creates a vacuum.
It has many industrial applications. The applications are almost endless. It is often used in electronics manufacturing, like for CRT tubes, semiconducting materials, and glass coating. Vacuum pumps are also used in scientific research like electron microscopy, radiotherapy, and pharmaceutical processes.
Categories of Vacuum Pumps
Based on the type of vacuum creation process, the categories of vacuum pumps include:
Diaphragm type – used in very low volume, non high vacuum, applications such as laboratories, distortion testing, etc.
Oil less reciprocating – you will find these variations of the reciprocating compressor in many industrial applications.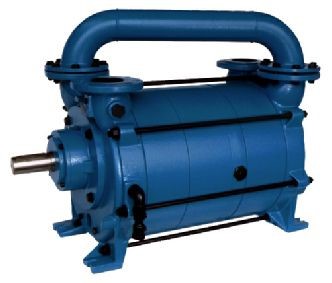 Rotary vane – utilizing oil less carbon vanes to create vacuum for low volume applications such as industrial cutting, printing, laboratory, and prototyping operations.
Lubricated and oil free rotary screw – used in many industrial plants, oil and gas industry, and petro chemical industry with variable speed drive versions available.
Liquid Ring – A few versions use a liquid, water, or gas. It works by using the liquid to create vacuum pressure. This category is often found in the paper, coal, pharmaceutical, textile, and oil refinery industries.
Two-Stage Water Ring – High vacuum pressure is obtained by using a second stage to overcome the limitations of a traditional single-stage pump. This pump type extends the capacity of the vacuum by 50% while reducing power consumption found in single-stage water ring pumps.
Chemical Process – You will find these pumps in chemical process houses, pharmaceuticals, and process industries. You will see these used for cooling towers and heating and air conditioning plants.
Dependable Vacuum Pumps from Trident Compressed Air Ltd
Enjoy easy installations, high reliability, and low maintenance when you opt for vacuum pumps from Trident Compressed Air Ltd. We strive to bring you the best products for your industrial needs. Our highly trained customer service team has the knowledge to assist you in obtaining the right piece of equipment. For more than 30 years, we have served Ontario's businesses with quality products and services. Give us a call with your questions, and experience outstanding service.
Do you have a specific question about vacuum pumps? Please contact our office at (519) 737-9905 or fill out our online form for more information about our vacuum pumps and other products and services. Our service department is on call 24 hours a day, and we are eager to help answer any questions or concerns you may have about your equipment.